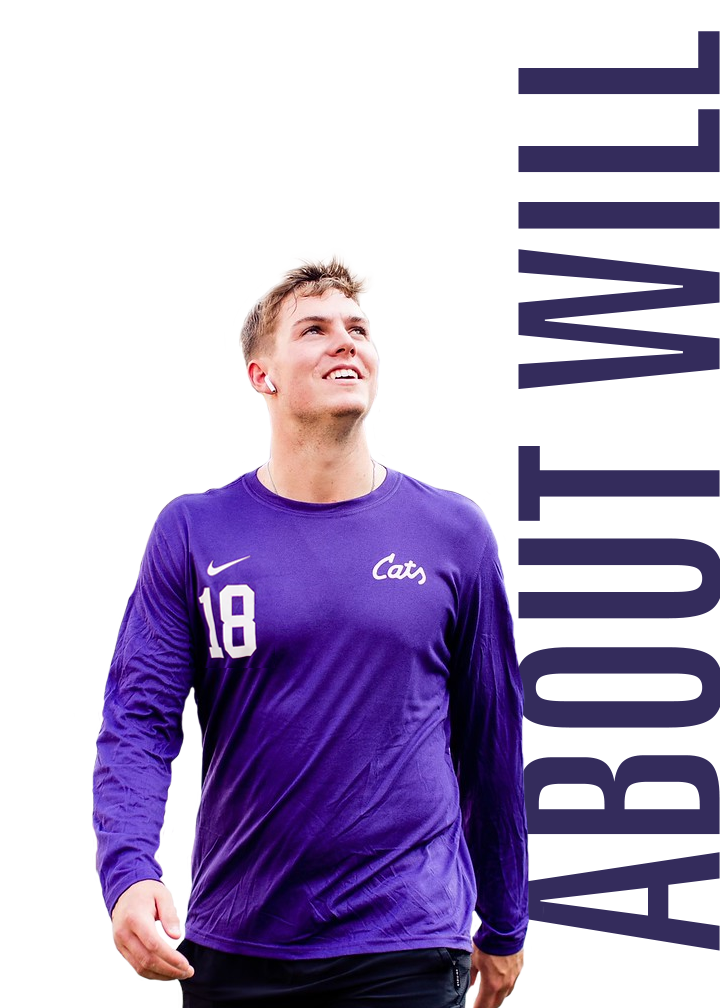 Will Howard is coming into his own. In his third year at Kansas State, Will has embodied the term "team player". Whether on the field or on the sideline, Will has always assumed a leadership role.  People gravitate to his humble and playful style. With unquestionable dedication, he is fiercely focused on his craft. Will strives to excel in both preparation and work ethic and places his team and teammates ahead of himself and his personal achievements.
This same philosophy applies to Will's philanthropic work. He spearheaded the effort to host a "Get in the Game, Save a Life" program for the Andy Talley Bone Marrow Foundation. This action has already resulted in a donor match through the national Be The Match registry. Will is now an ambassador of the Leukemia Lymphoma Society. He also spends some of his personal time with his "little brother", whom he met through Kansas Big Brothers Big Sisters.
Will excels both on the field and in the classroom, earning Academic All-America honors last year.
The road hasn't always been easy, but the journey has made Will a stronger person.  When he's knocked down, he gets right back up. He continues to push himself and those around him to be better. He is seeing the results of his hard work pay off through the deep relationships he's built with his teammates and firmly believes the best is yet to come.
This is the Power of Will.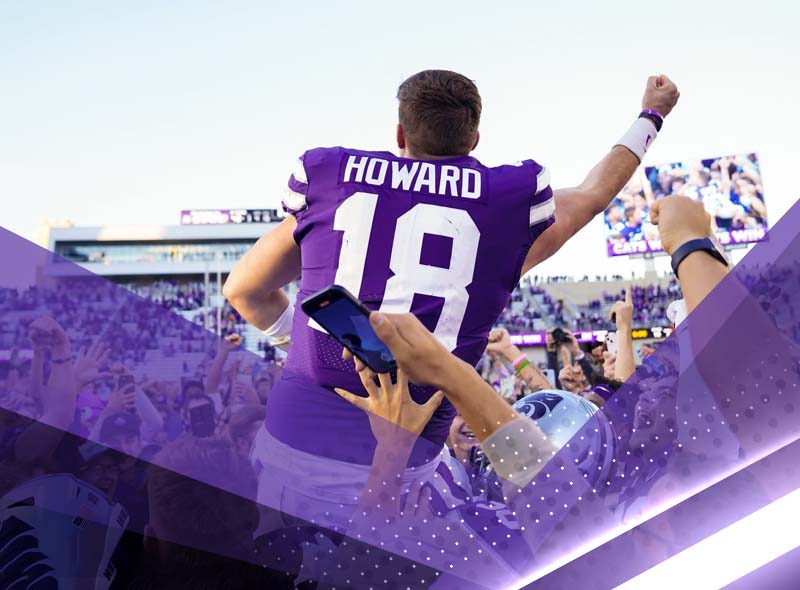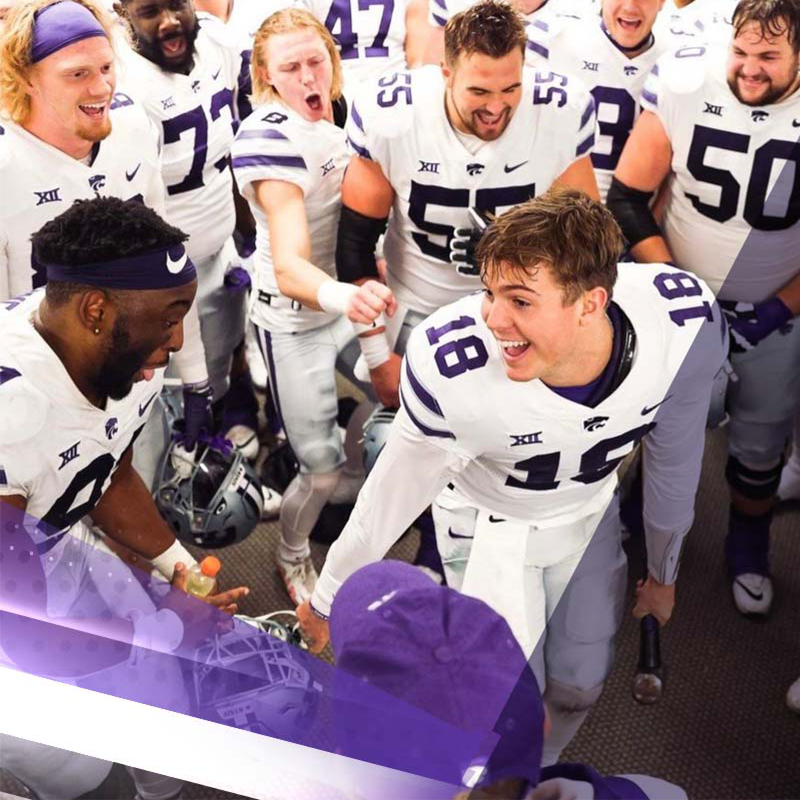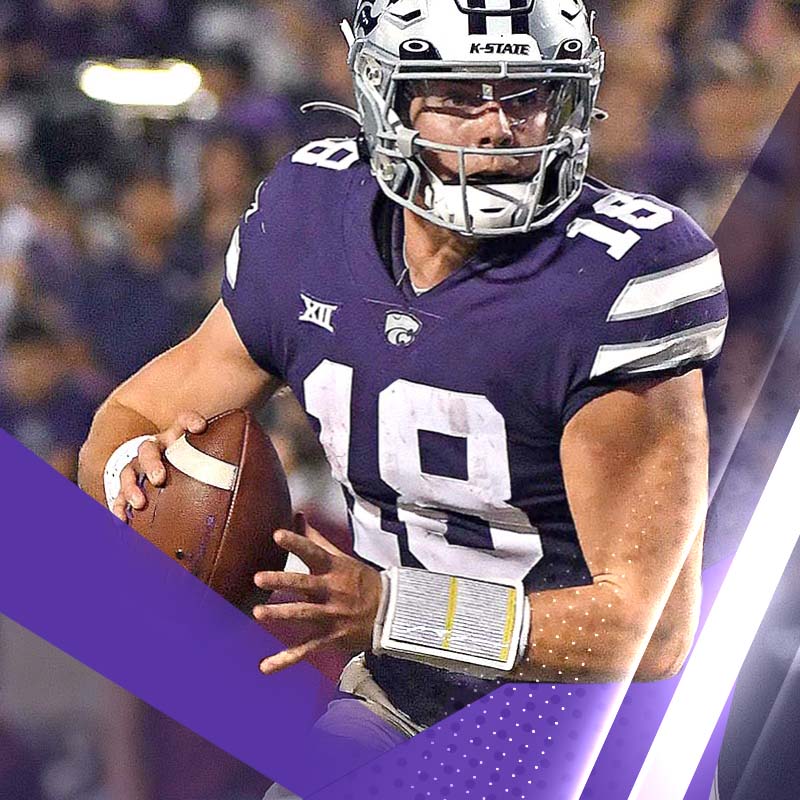 Kansas State football players Will Howard and Cooper Beebe are in attendance to throw out the first pitch for K-State day at the K: "I'll try and do better than Kelce did." pic.twitter.com/3NXFOVwkXb

— Bally Sports Kansas City (@BallySportsKC) April 16, 2023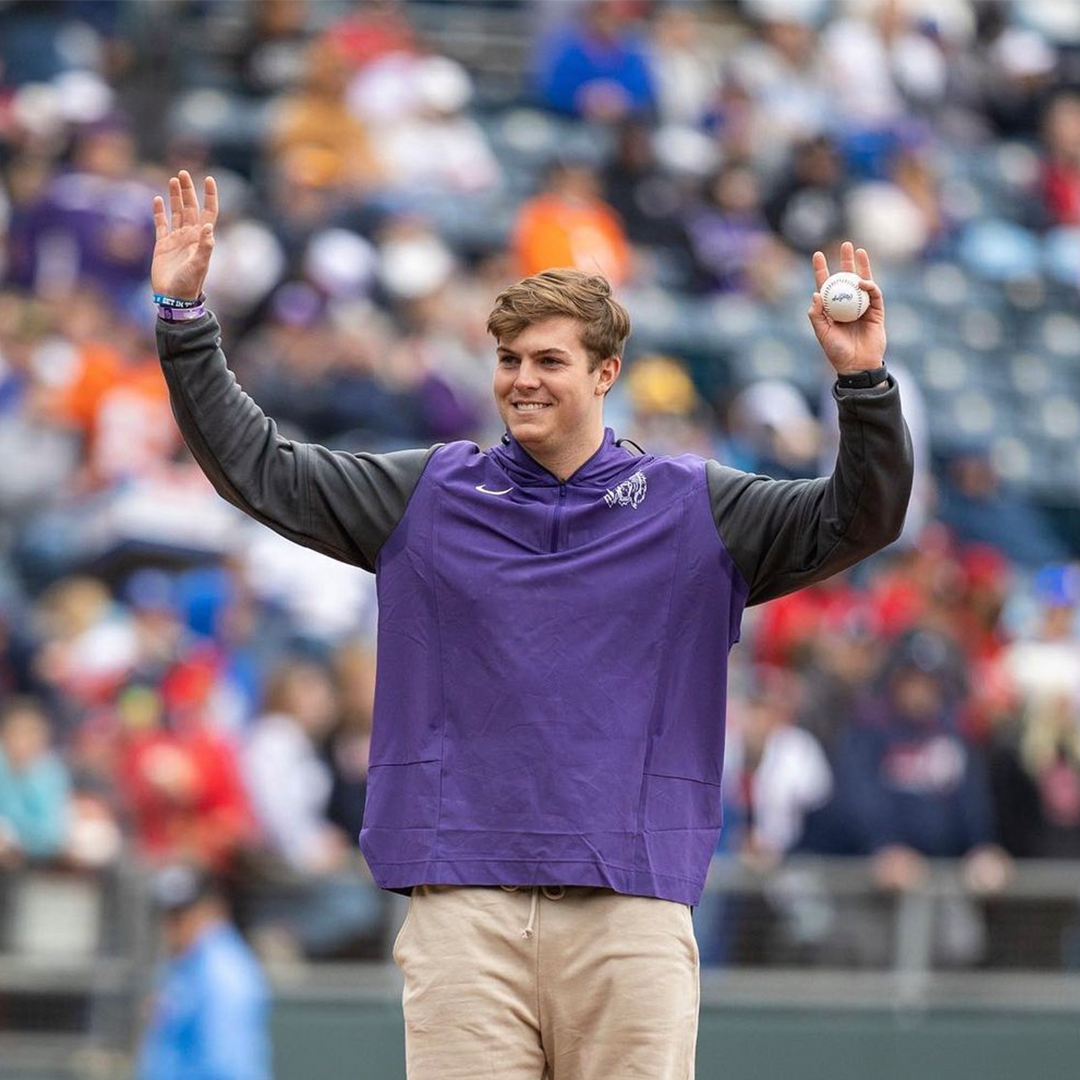 K-State Day Celebration: Kansas City Royals Opening Pitch
In honor of K-State Day on April 16th, Will Howard proudly took the mound to throw the opening pitch at the Kansas City Royals game.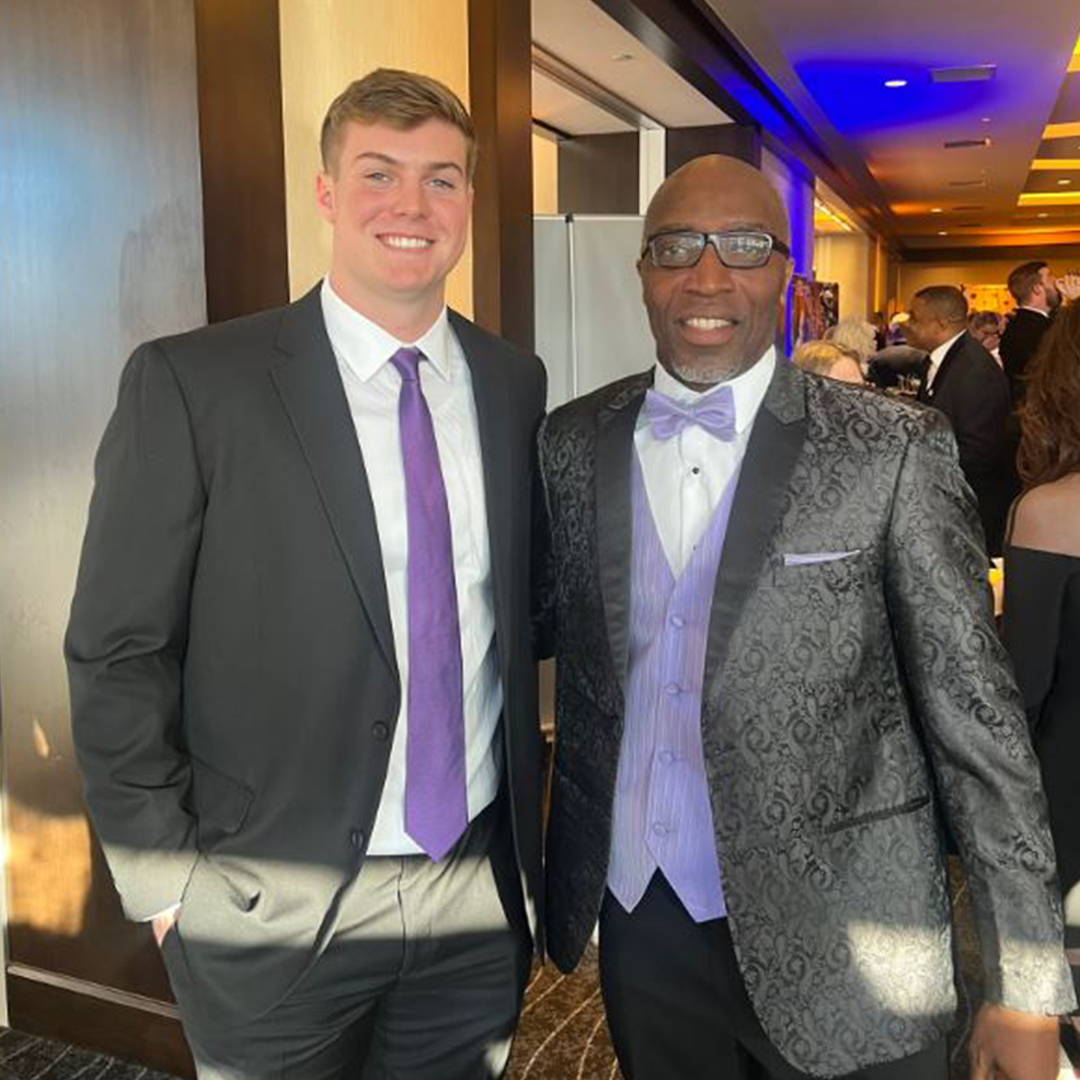 A Night of Recognition: Will Howard and Van Malone at the MFC Gala
Will Howard and Coach Van Malone, winners of the Get in the Game Impact Award celebrate their achievements at the Maxwell Football Club National Awards Gala. Their efforts in promoting the "Get in the Game, Save a Life" program have registered hundreds of students for the Be the Match Registry, making a life-saving impact.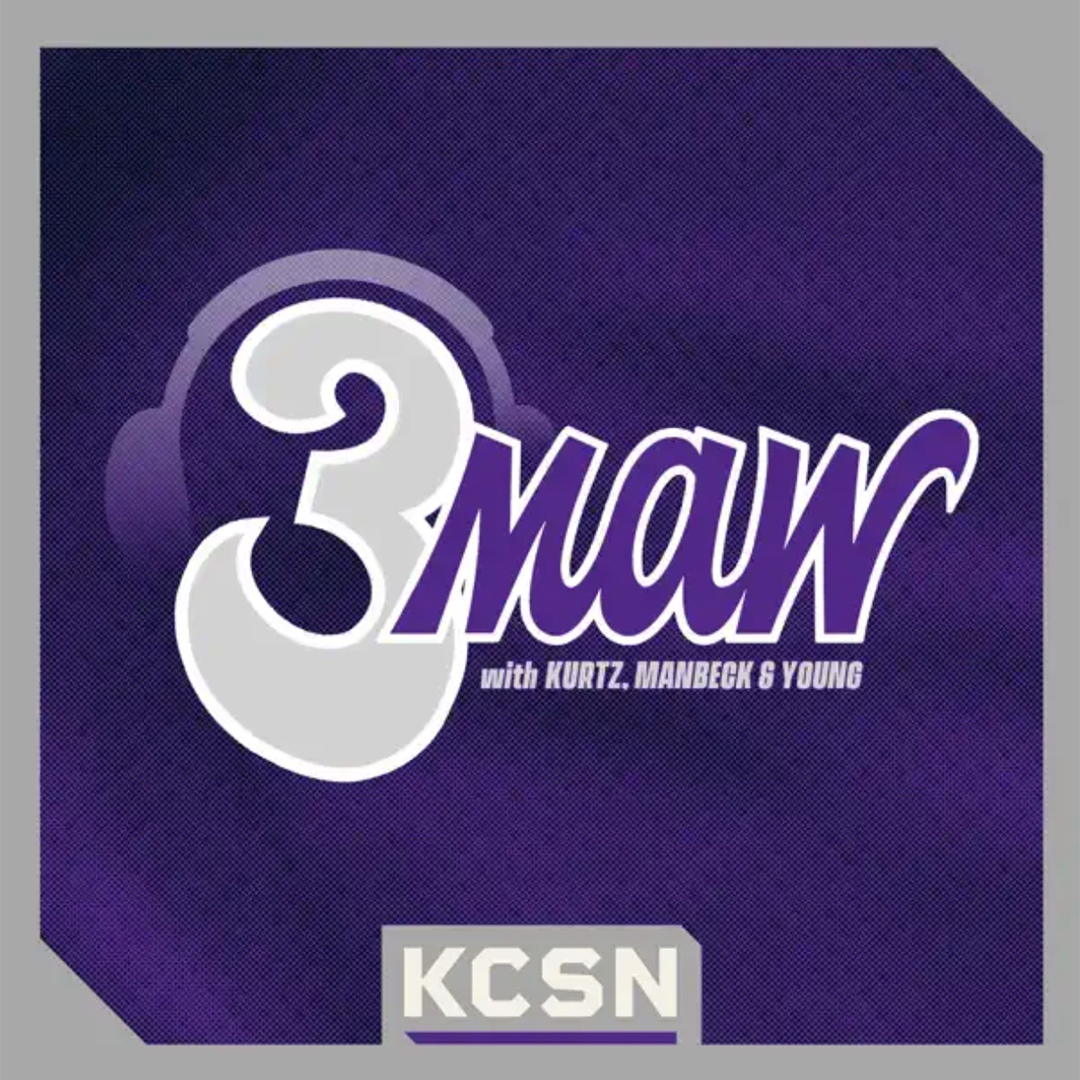 KCSN - Podcast
Will Howard sat down with John Kurtz, Cole Manbeck, and Derek Young for an engaging conversation about his experiences and stories from the Big 12 championship win over TCU and a look back on his 2022 season. Tune in for exclusive insights into the K-State football world.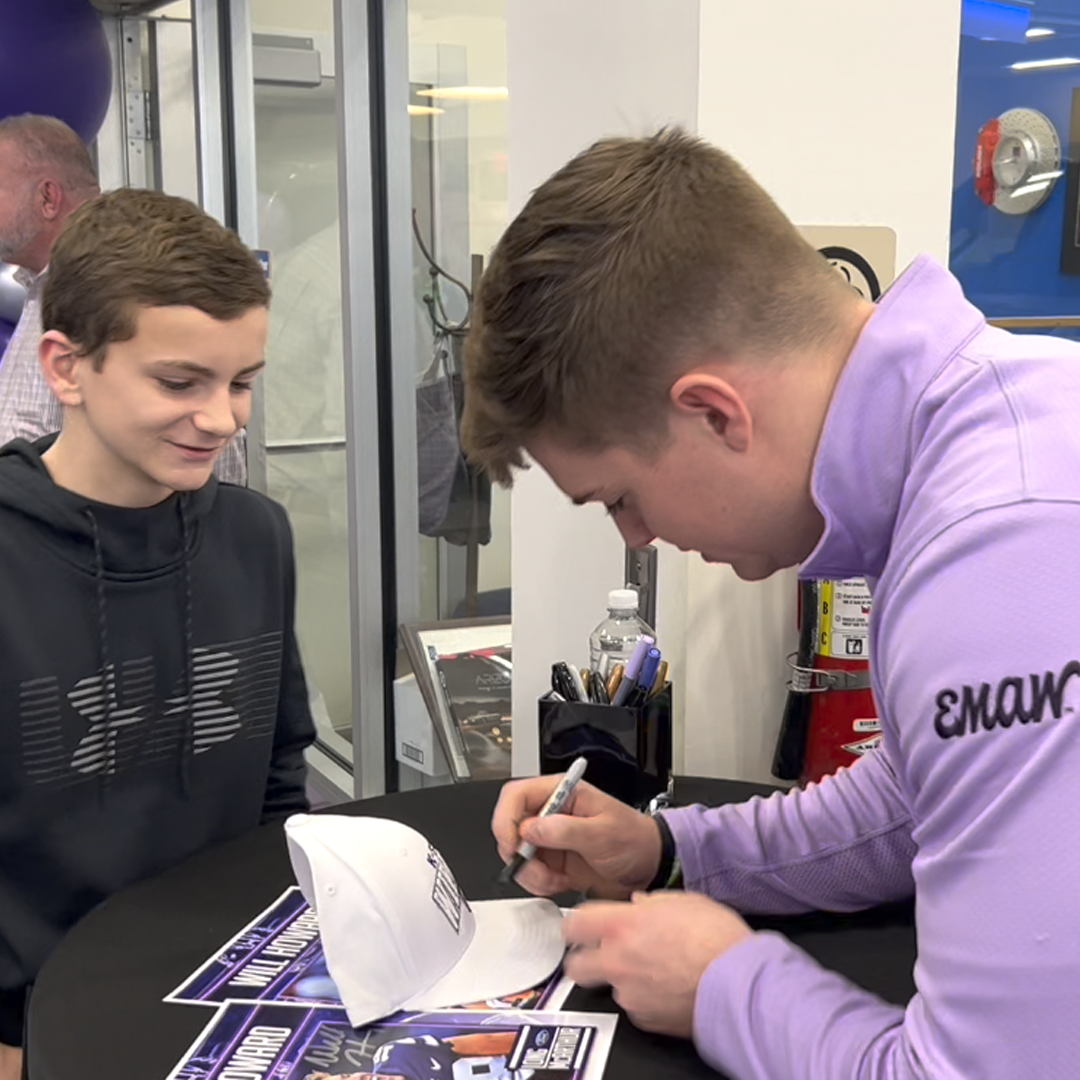 Long McArthur - Signing
Will Howard had an exciting day at Long McArthur Ford, where he met with dozens of excited fans for autographs and photos.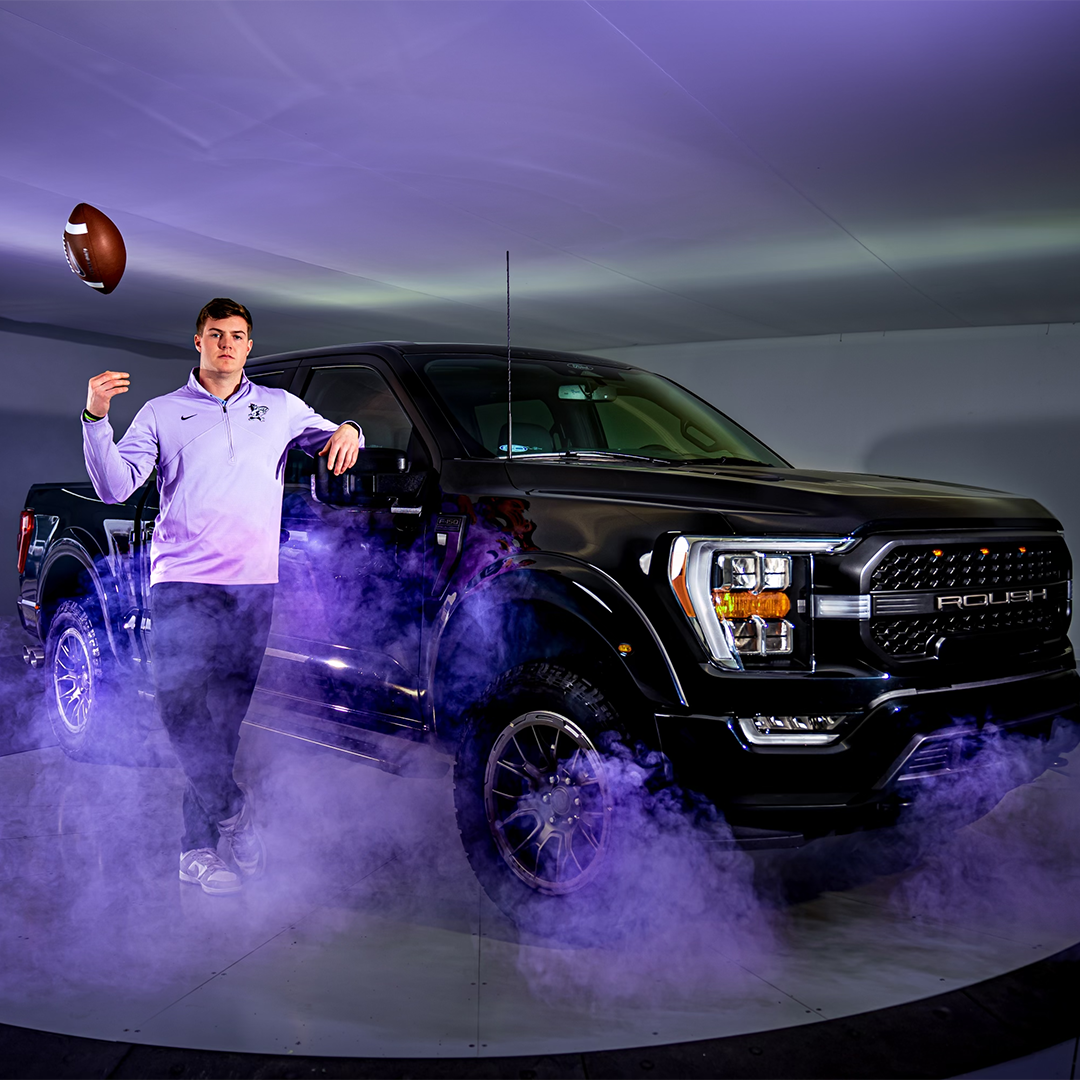 Long McArthur - Video Shoot
Will Howard teams up with Long McArthur Ford for an exciting video collaboration. Check out this behind-the-scenes photo from the shoot and stay tuned for the final product!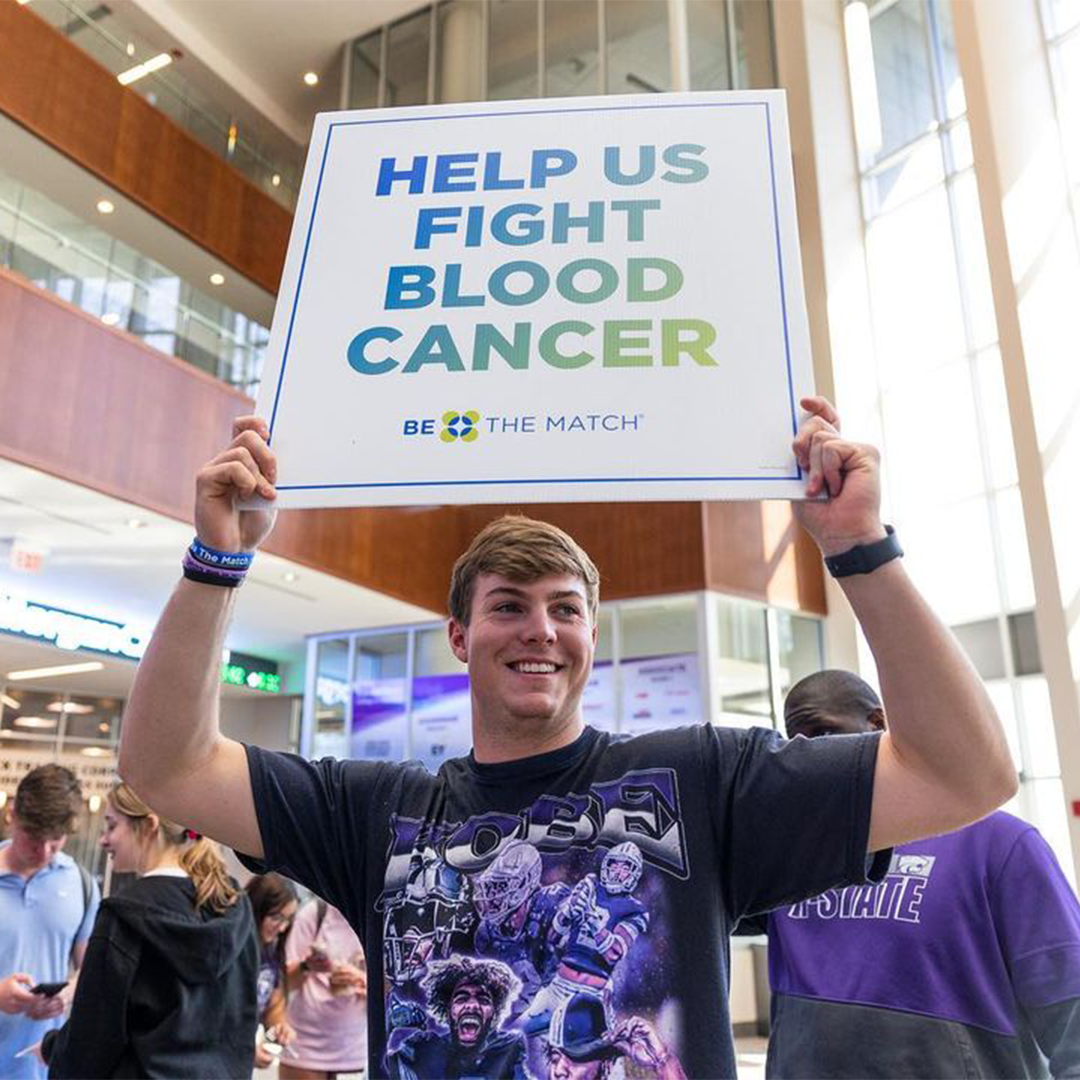 Be The Match
Will Howard and Coach Van Malone come together at Bosco Student Plaza for the Be The Match Foundation's "Get in the Game, Save a Life" program. United in their efforts, they inspire students to join the bone marrow registry and become potential life-savers for those battling life-threatening blood cancers.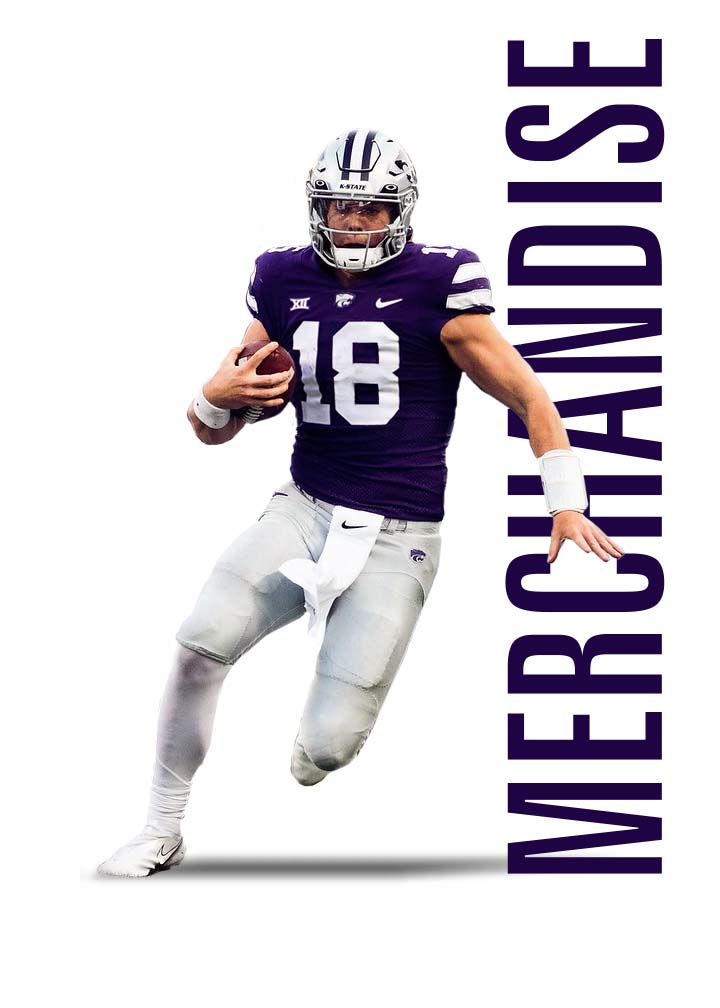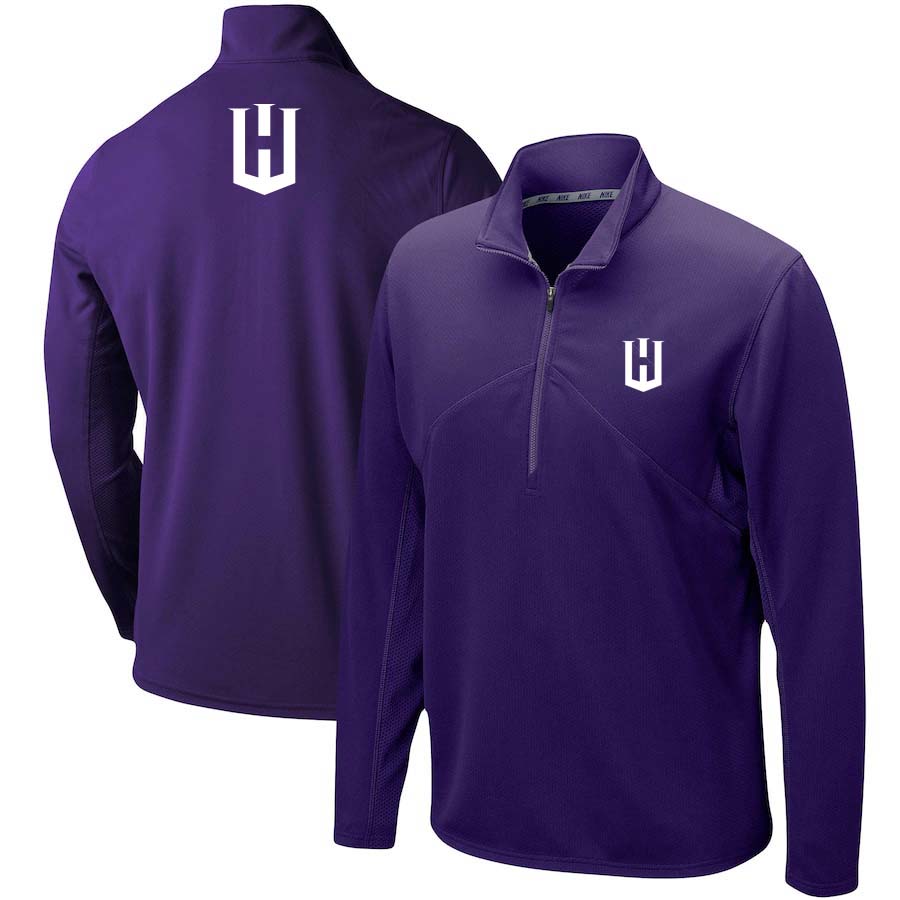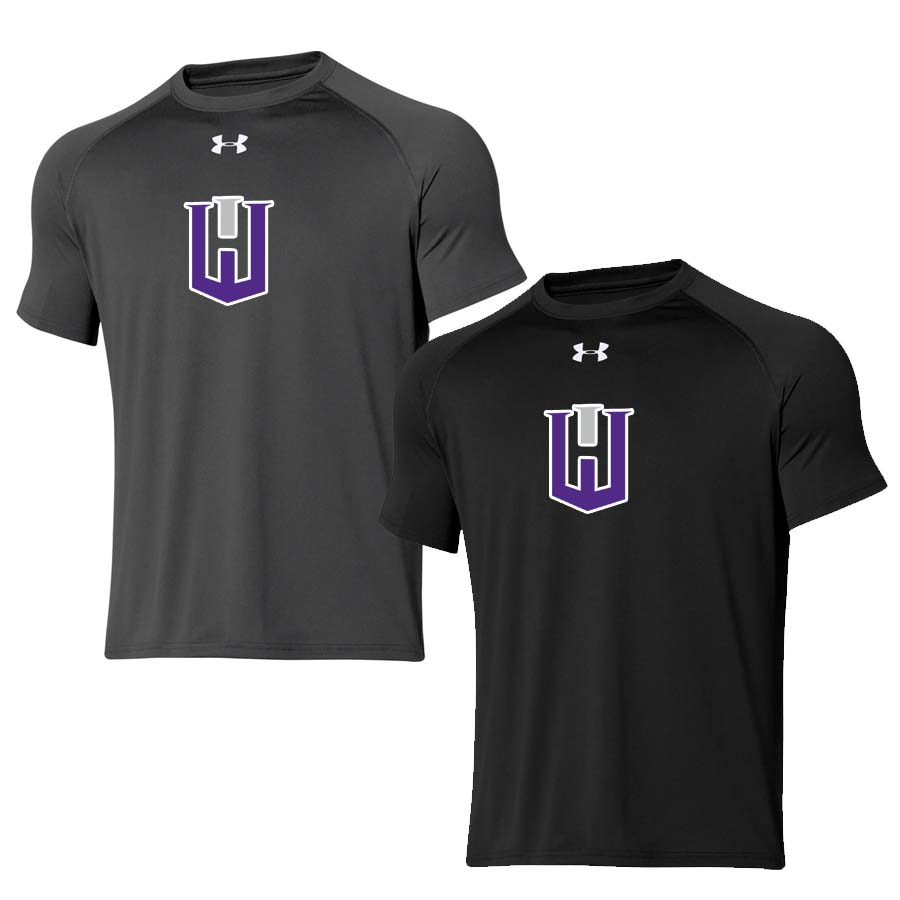 Company Partnerships
Brand Endorsement
Social Media Campaigns
Commercials
Appearances
Autograph Signings
Meet and Greets
Football Camps
Customer Engagements
Personalized Video Messages
Personal Training Sessions
Surprise Guest at Parties and Special Events
"Will Howard was selected as the Maxwell Football Club's Pennsylvania Player of the Year and Jim Henry Award (Scholar Athlete) winner in recognition of his outstanding season for Downingtown West High School during the 2019 season. In addition to his amazing accomplishments on the gridiron he maintained a GPA in excess of 4.0"
"Will Howard out prepared everyone on the team. He knew his job inside out and he knew where everyone else needed to be and knew their job as well. There was never a doubt who was in charge! He is blessed with great talent, smarts, and a great family yet he is the most humble, likable young man you will ever meet."
"Will was a pleasure to coach! He was the perfect teammate! Will is a great football player, but an even better human. He's made every place better than the way he found it."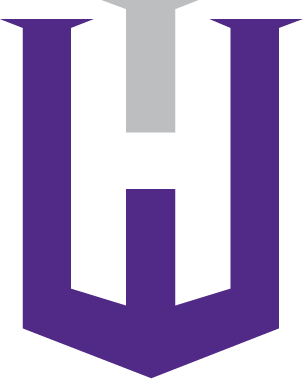 Business or appearance opportunities
Pat Waters at 215-206-2958
[email protected]
Copyright 2023. All Rights Reserved.